IFAK refill Kit, Sterile,Exp.2024 Russel Chest Seal, Burn Dressing, combat gause, 14g needle
Regular price
Sale price
$63.00 USD
Unit price
per
Sale
Sold out
IFAK refil Kit, Sterile, Sealed Exp.2024 Russell chest Seal, burn dressing, 4 yards compressed combat gause, 14G decompression needle, disposible CPR mask.
X 1 Russel Chest seal
X 1 Burn Dressing
X 1 Shears
X 1 > 14 gauge decompression needle
X 1 Disposible CPR mask.
X 1 Combat compressed gause 4 yards
X 1 FREC Manual 
X 1 TCCC Card. 
Share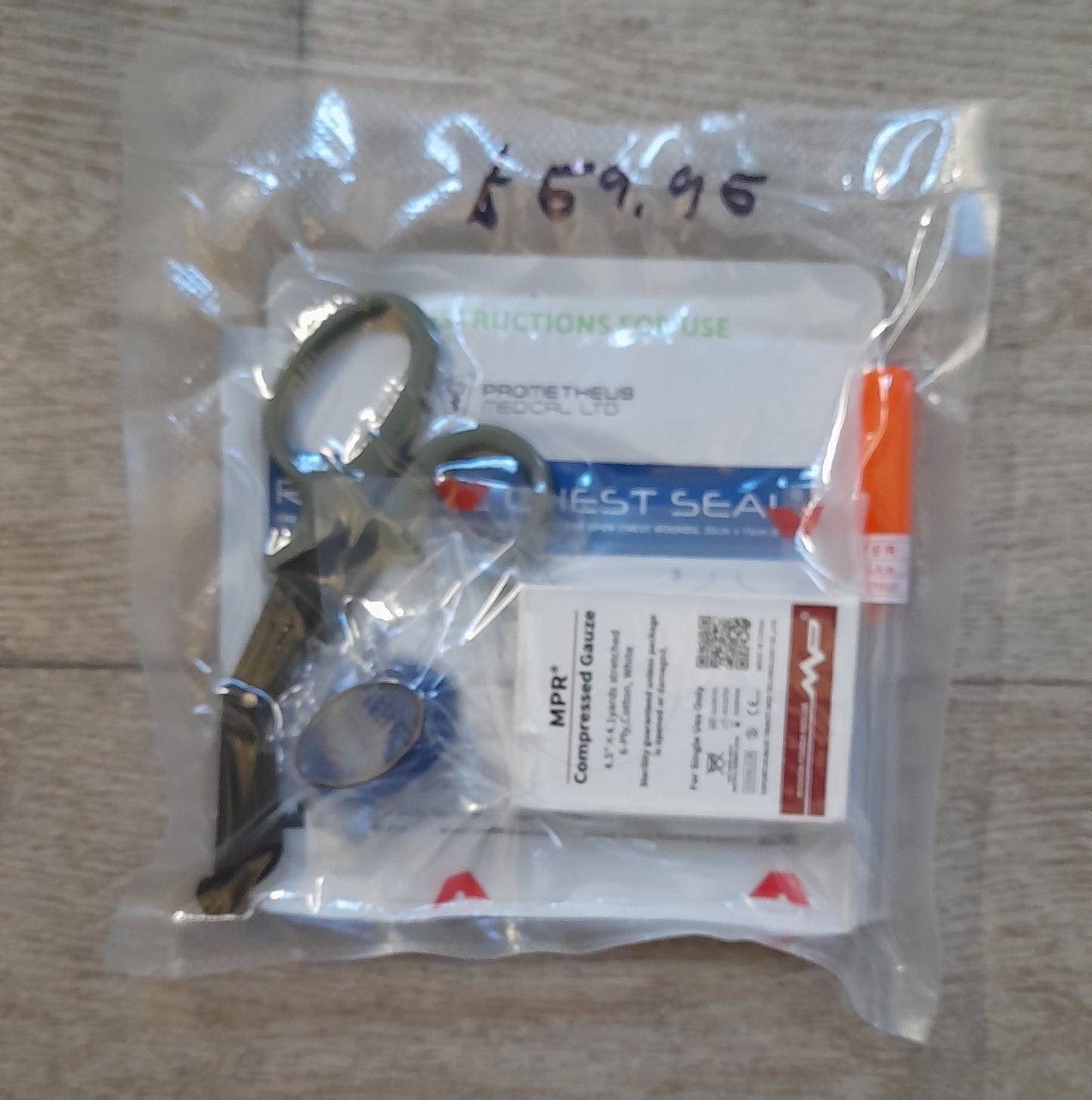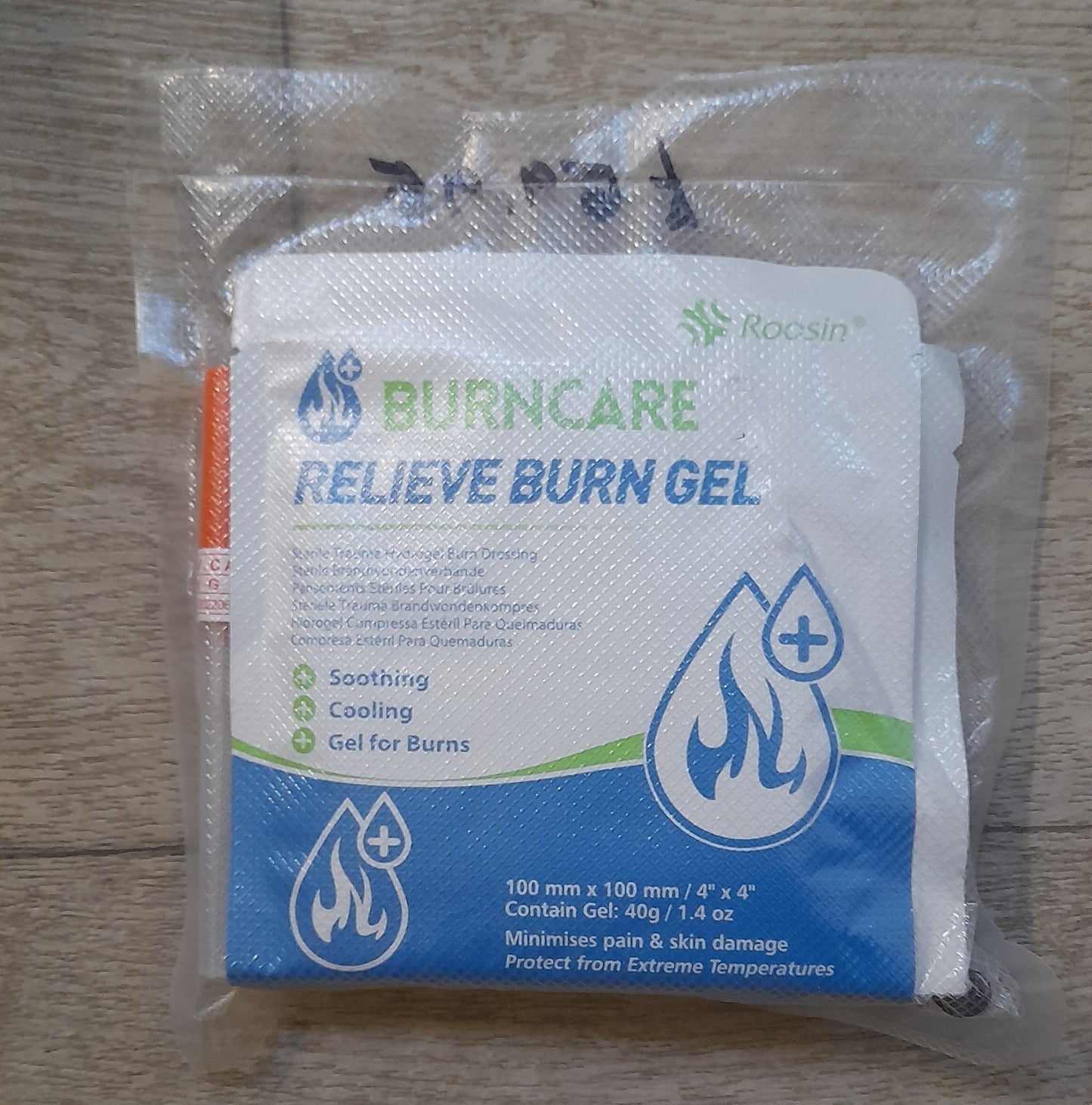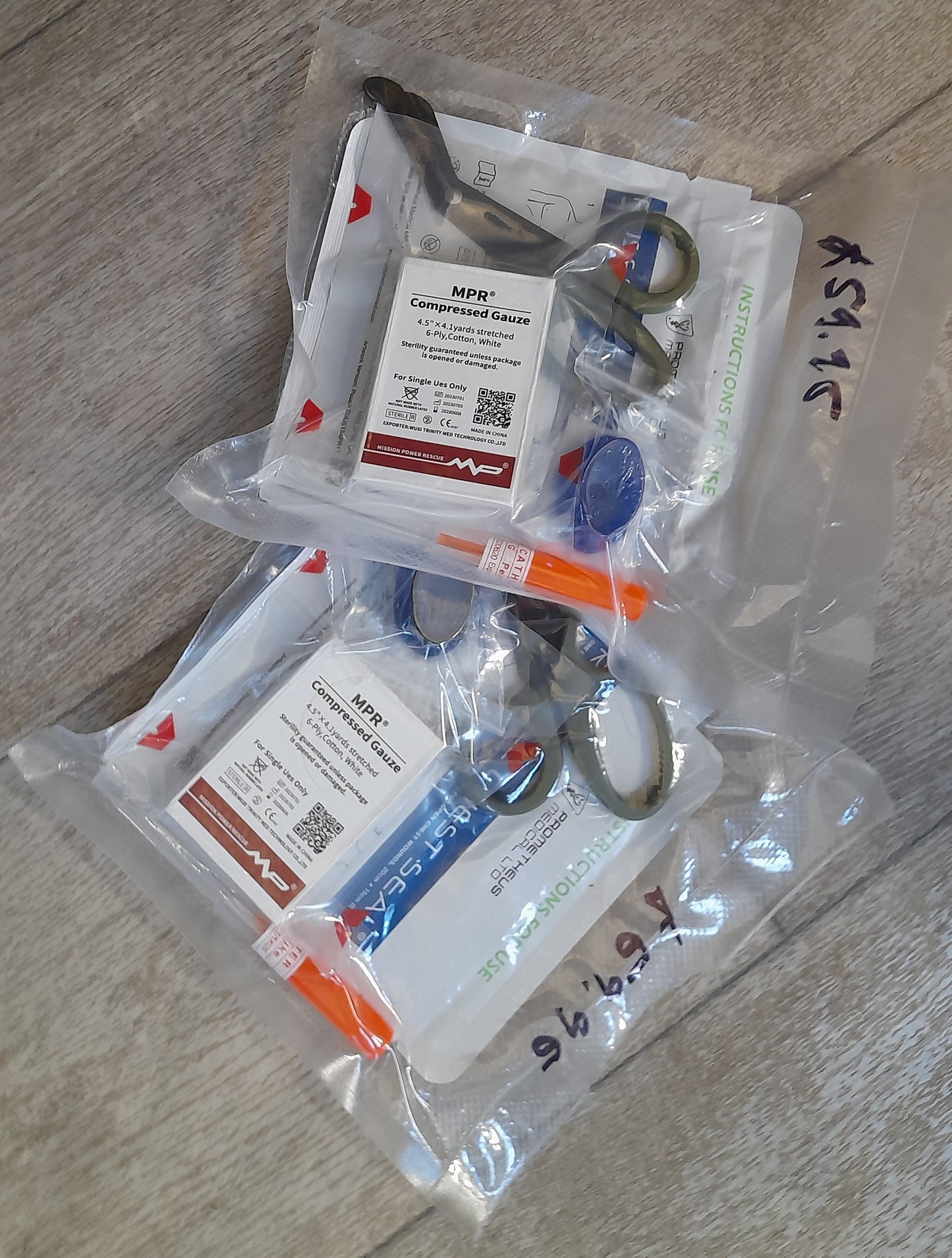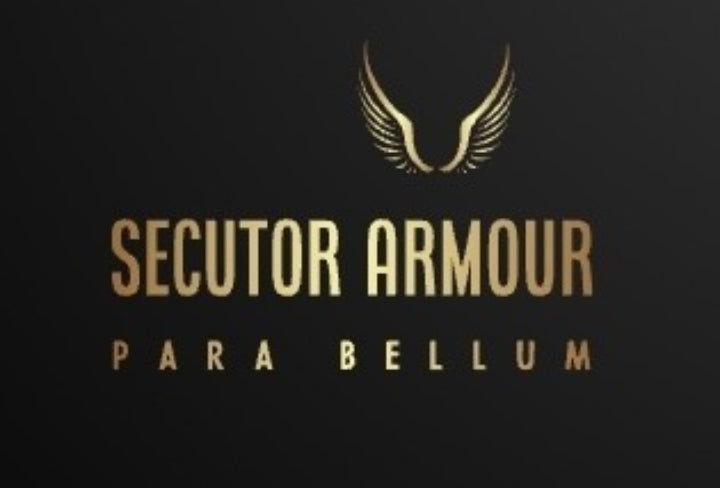 NIJ IV armor
NIJ certified armor with a level IV ratingprovides the best ballistic protection on the market. Level IV body armor can protect wearers against rounds such as 7.62 x 51, light armor piercing projectiles like 5.56 x 45 (M855), and . 30 Caliber M2 armor-piercing bullets.