QTNVG WP & GP Gen 3/Gen 2+ Quad Tactical Helmet Mounted Night Vision Goggles for FAST, ARC, MICH
Regular price
$16,103.00 USD
Regular price
Sale price
$16,103.00 USD
Unit price
per
Sale
Sold out
With the new technology, Detyl developed a new Ground Panoramic Night Vision Goggles which called DTG-18N, The purpose of the
DTG-18N is to provide the operator more information under goggles, allowing him to more quickly move through the OODA Loop
(Observe, Orient, Decide, Act). The most striking feature of the DTG-18N is the presence of four separate image intensifier tubes
with four separate objective lenses arrayed in a panoramic orientation. The center two lenses point forward like traditional
dual-tube goggles, giving the operator more depth perception, while two more tubes point slightly outward from the center to
increase peripheral view. The two tubes on the right and the two on the left are spliced at the eyepieces. The operator sees the
two center tubes somewhat overlapping the two outer tubes to produce an unprecedented 120° FOV. This is an absolute game-changer
for the SOF community. The two right and two left tubes are housed in merged assemblies and are hung from a bridge, giving
operators interpupillary adjustment options. They can also be easily removed and operated as independent handheld viewers. The IPD
of the two system can be adjusted on the helmet mount.
NOTICE: LEAD TIME IS 3 - 4 WEEKS AS WE DO NOT KEEP UNITS IN STOCK DUE TO LOW SALE NUMBERS BUT COMPARED TO USA 6 MONTHS WAITING LIST WE ARE FASTER

The DTG-18N is not only powered by a battery on the device, but also by a remote battery packs, tethered to the unit via a
standard DC cable. It comes with a pack that accepts four 3-Volt CR123A batteries that tend to power the unit for 50-80 hours (IR
off). The remote battery pack provides a secondary function as a counterweight, which is needed considering the goggle weighs
about 880g.
Model

DTG-18N

Structural mode

helmeted turnover four-eyed NVG

Battery type

Lithium battery (cr123Ax1) / cr123Ax4 external battery pack

Power supply

2.6-4.2V

Installation

Head mounted(standard American helmet interface)

Control mode

ON/IR/AUTO

Over power consumption

<0.2W

Battery capacity

800-3200maH

Battery life

30-80H

Magnification

1X

FOV(°)

120x50 +/-2 °
Horizontal 120+/-2 °
Vertical 50 +/-2 °

Parallelism of optical axis

<0.1°

IIT

gen2+ / gen 3

GAIn

Auto

Lens system

F1.18 22.5mm

MTF

120LP/mm

Optical distortion

3% Max

Relative Illumination

>75%

Coating

Multilayer broadband coating

Focus range

250mm-∞

Focus mode

Manual focus facility

eye relief

30mm

Pupil diameter

8mm

Visibility range

-1(+0.5~-2.5)

IPD adjust type

Arbitrary continuously adjustable

IPD adjust range

50-85mm

IPD lock type

Manual lock

IR

850nm 20mW

Working temperature range

-40--+55ºC

Humidity range

5%-95%

Waterproof

IP65/IP67

Dimensions

155x136x83mm

Weight

880G(without battery)
Share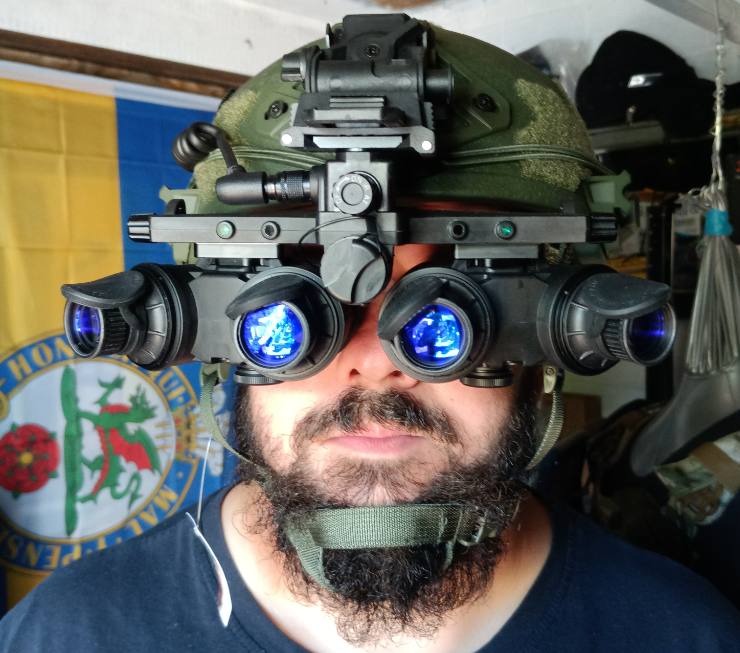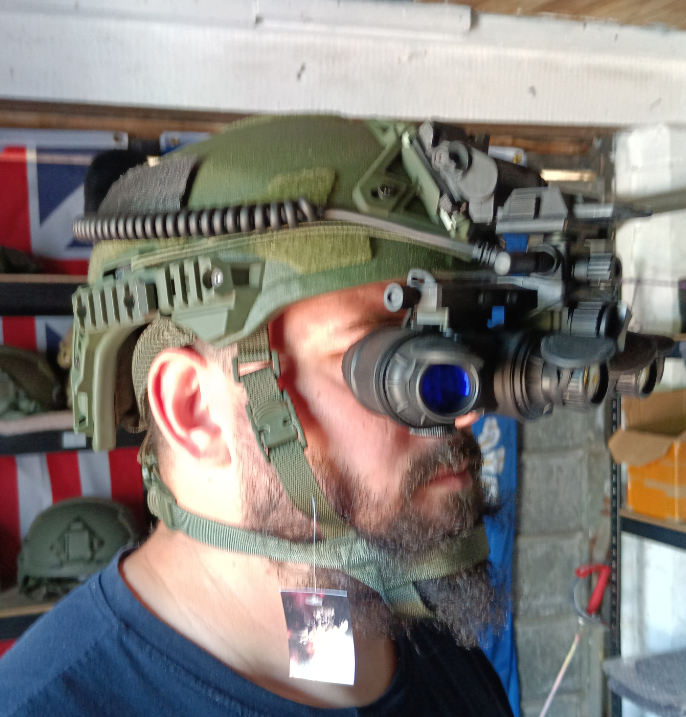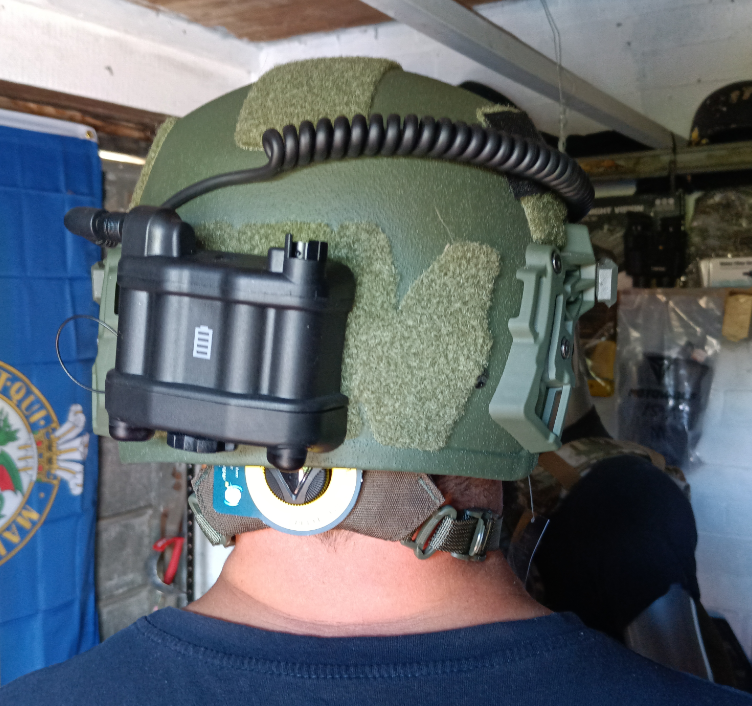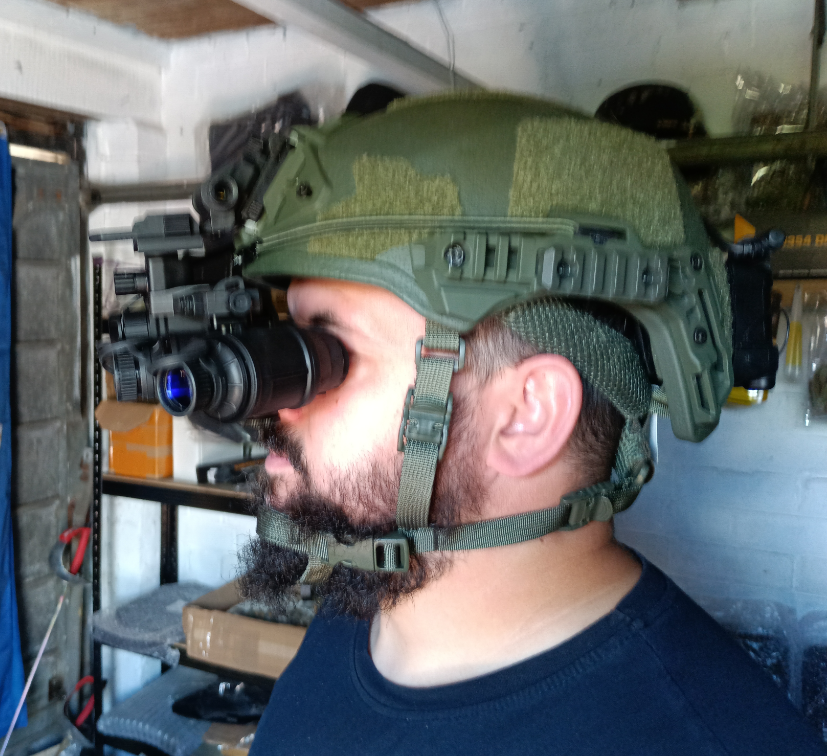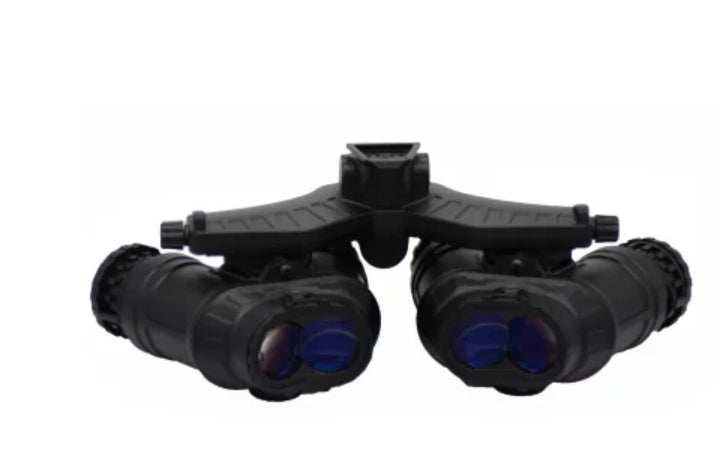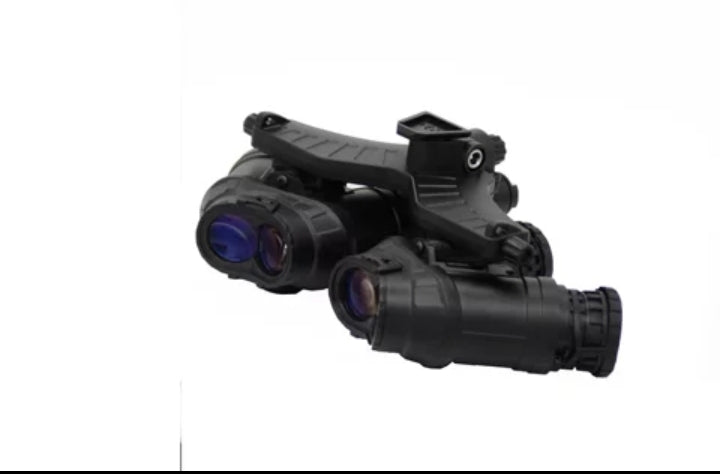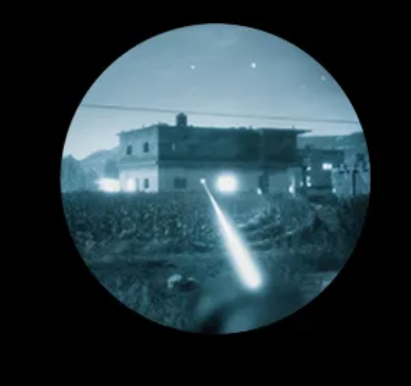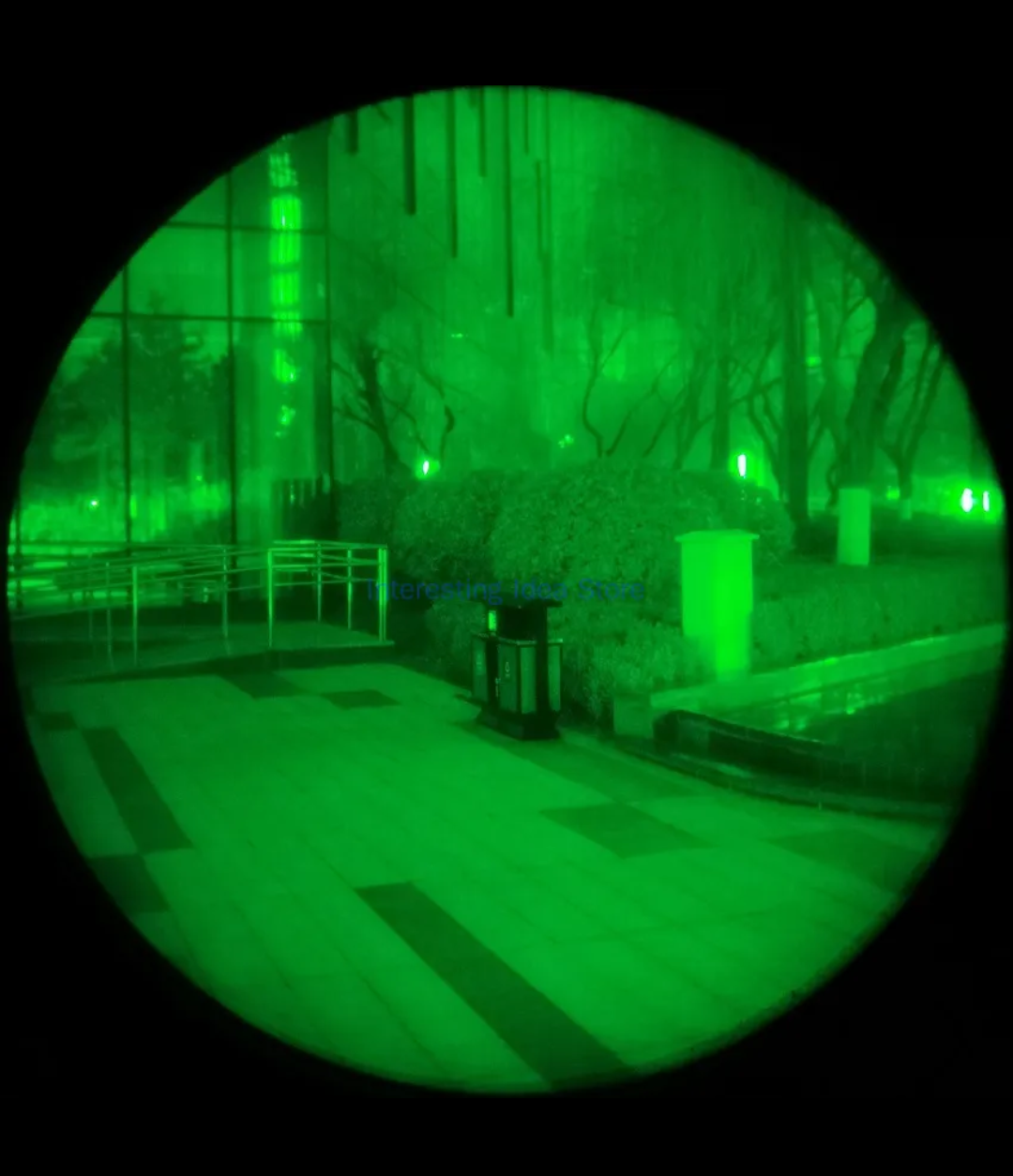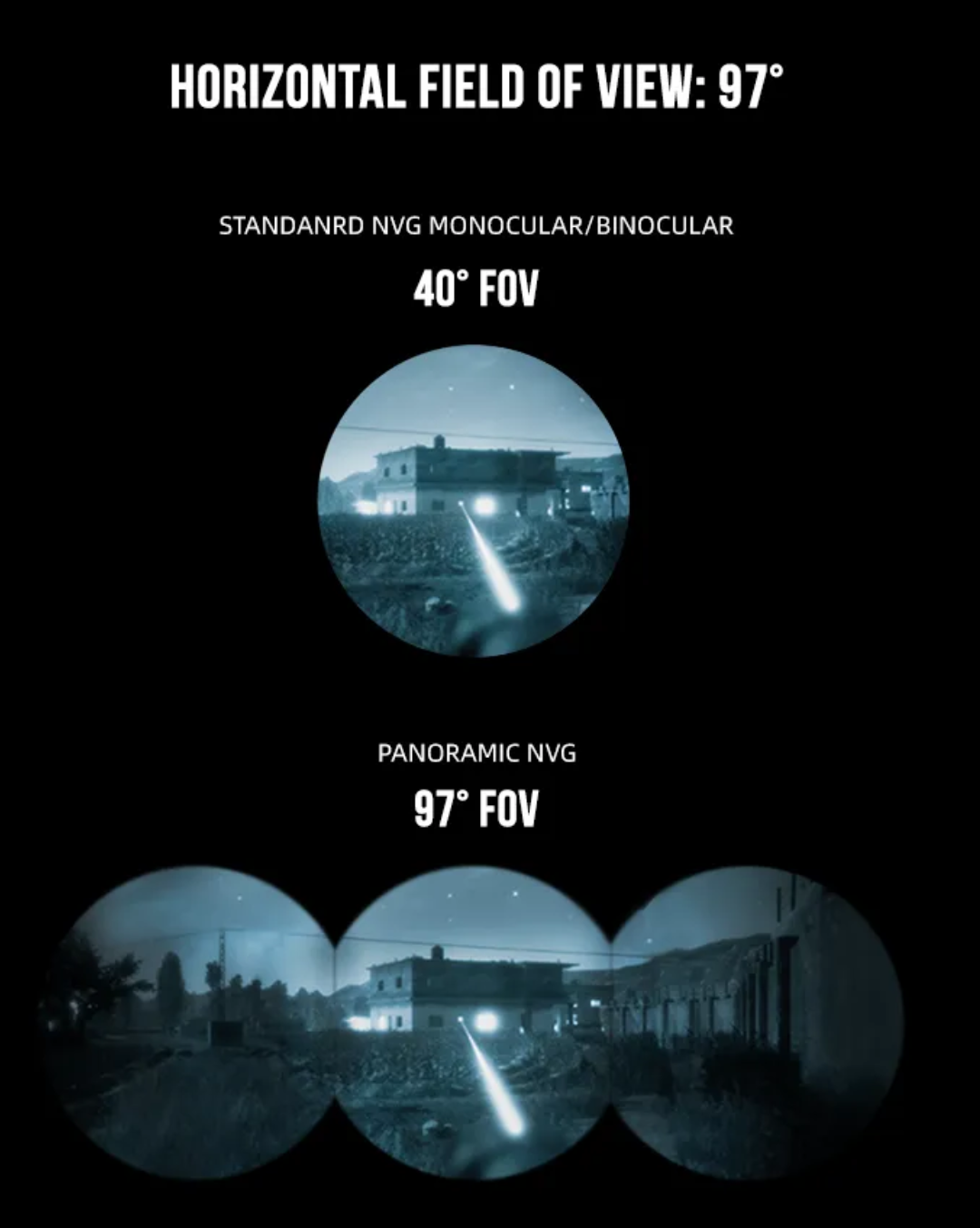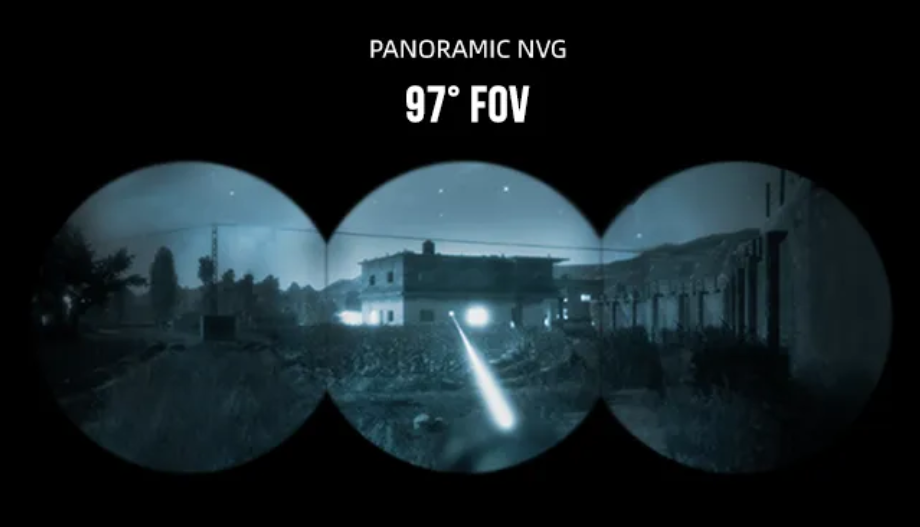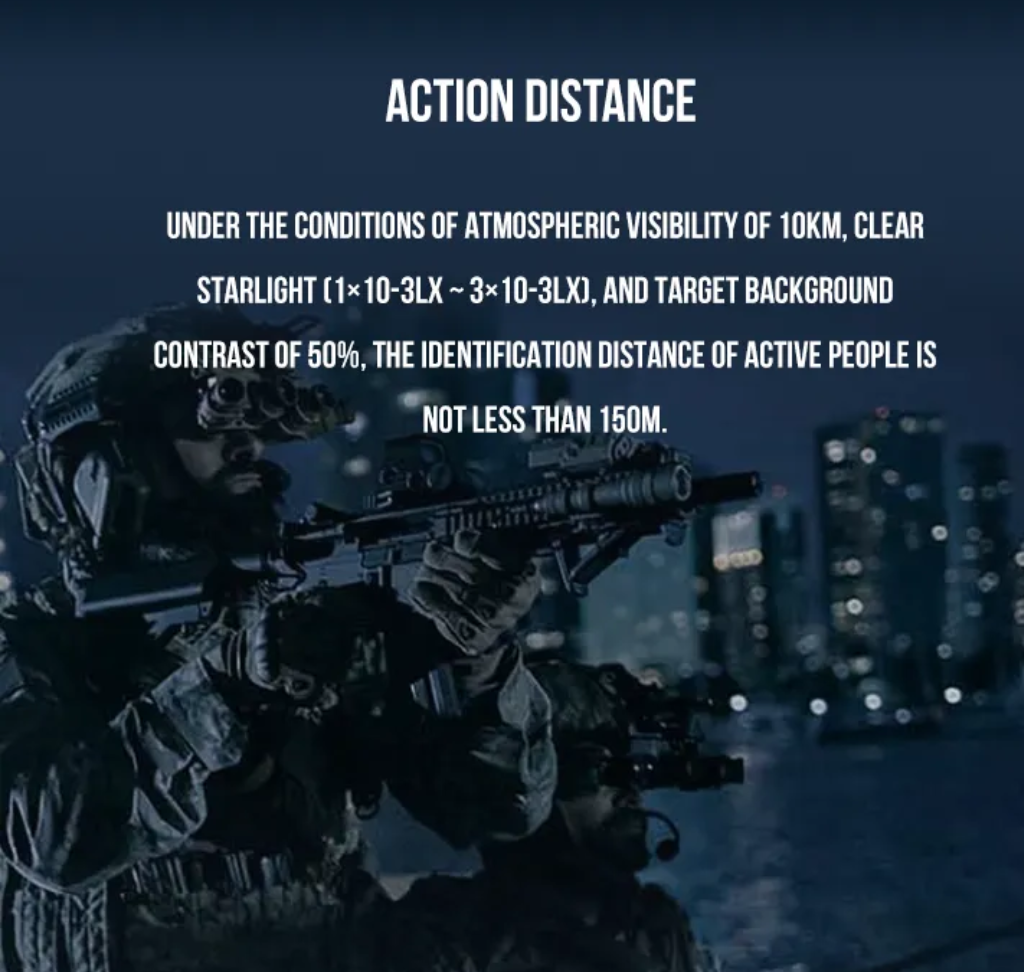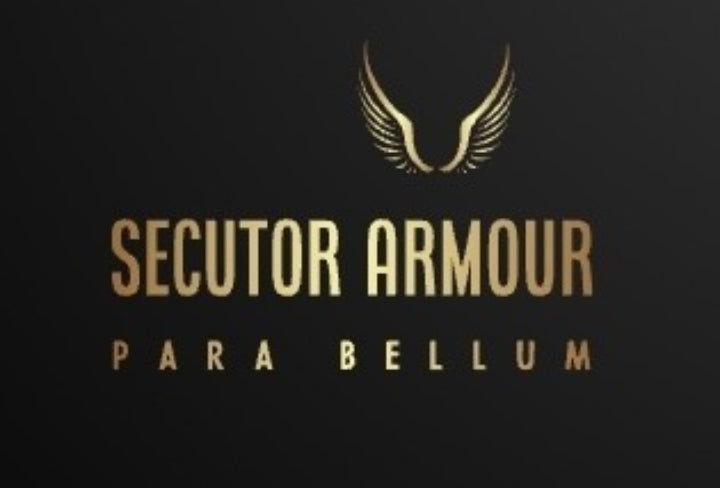 NIJ IV armor
NIJ certified armor with a level IV ratingprovides the best ballistic protection on the market. Level IV body armor can protect wearers against rounds such as 7.62 x 51, light armor piercing projectiles like 5.56 x 45 (M855), and . 30 Caliber M2 armor-piercing bullets.