ECH-SA NIJ IIIA UHMW-PE bulletproof IR absorbing coated, Epic Liner, OBL tested
Regular price
$490.00 USD
Regular price
Sale price
$490.00 USD
Unit price
per
Sale
Sold out
ECH - Enhanced Combat Helmet
Comfort-fit Click dial epic liner
Features:
Comfort-fit Click dial epic liner
Four bungee system shroud & rails
IR absorbent clear coating.(Hides Heat Signature of the head, Meets the IR camouflage requirements of DEF STAN 00-23 and the CARC requirements of DEF STAN
Assembeld in the UK by SECUTOR ARMOUR
Description, in A Tactical Ballistic Helmet Made for High Performance in the Toughest Combat Environments With a super high cut shell made of a lightweight composite of cutting-edge 57 layers Carbon, Unidirectional Polyethylene,
and woven Aramid, the FAST SA is designed for ultimate protection.
The unique shell geometry delivers critical coverage while optimizing balance and stability, integration capabilities, and user comfort. The Modular Bungee Shroud (MBS) reduces snag hazards and interference with the high-cut ballistic helmet, and carabiner clips allow for easily attaching and stabilizing NVGs.
Durability.
In terms of overall durability, both UHMWPE and Kevlar rank high above other industrial fibers. However, UHMWPE fibers like Spectra and Dyneema exhibit resistance five times higher than Kevlar—even using just half the number of synthetic materials
In terms of numbers, Kevlar is generally considered to be about seven times stronger than steel, while UHMW-PE measures in at fifteen times stronger than steel; earning it the title of the world's strongest fiber, its also lighter than kevlar which means more layers while also being a bit lighter.
Integrates with Ops-Core helmet accessories, including communication headsets, Super High Cut Skeleton Rails, and more, with the FAST SA for a complete protective lightweight head-borne system that prioritizes protection, ease of use, and user comfort. FAST tactical ballistic helmet with a super high cut shell made of a hybrid composite of the most advanced Carbon, Unidirectional Polyethylene, and woven Aramid.
A high-performance evolution of the Ops-Core FAST MT Super High Cut Helmet, with an 8% weight reduction, while maintaining compatibility with FAST head-borne accessories.
Super high-cut ballistic helmet shell geometry extends critical coverage over the rear occipital bone without load carrier interference and optimizes weight distribution for increased stability, integration, balance, and improved comfort.
Ear cut geometry is 16 mm higher than the FAST XP High Cut shell shape, allowing for clearance of larger communication headsets.Super High Cut Skeleton Rails offer a lower profile with a 30% weight reduction from FAST MT Super High Cut Rails.
Features a lightweight Modular Bungee Shroud (MBS) which reduces snag hazards and interference. Carabiner clips improve NVG retention and stability.
OUT OF STOCK ON EBAY, NO PROB, GO TO OUR WEBSITE
www.secutorarmour.com
HUGE DISCOUNTS FOR WHOLSALE = Ask me Features: Level: NIJ IIIA STD 0105.01 light Weight: = 1.5KG UHMW-PE Size: L-XL(60-63) let me know what size you want, measure circumference of head and let me know in cm.
Liner System Options:
1. OCC dial basic liner.
2. Click dial comfort-fit epic liner
Protection Against: 9mm, 115gr 1400fp/s (428m/s) .357 SIG FMJ FN 1430 Fps (435.8m/s) .44 Magnum FMJ 5.56mm NATO FMJ 7.62mm x 38mm FMJ High Fragmentation Protection Against Fragments From: V50: 17gr (1.1g) .22 FSP V50 2192 ft/s (668.12m/s), High Partial: 2212 ft/s (674.2 m/s), Low complete: 2172 ft/s (662 m/s). Key Benefits When Using Ops Core Helmet: Level NIJ III Standard 0105.01
According to:
US Standard - Mill STD 662 E;
UK Standard - UK/SC/5449;
NATO Standard - STANAG 2920;
According to: NIJ STD 0106.01 & NIJ STD 0101.04 Lightweight design 4-Point adjustable chin strap system Liner system options: Ops-Core Basic Liner pads & Vented Lux Liner pads Above the ear rail system with 2 point bungee system on the front mount Good quality and more durable, comfortable desig
Share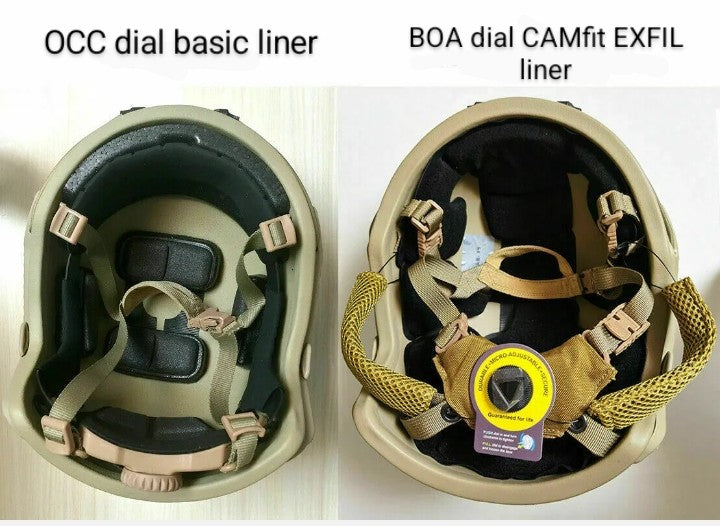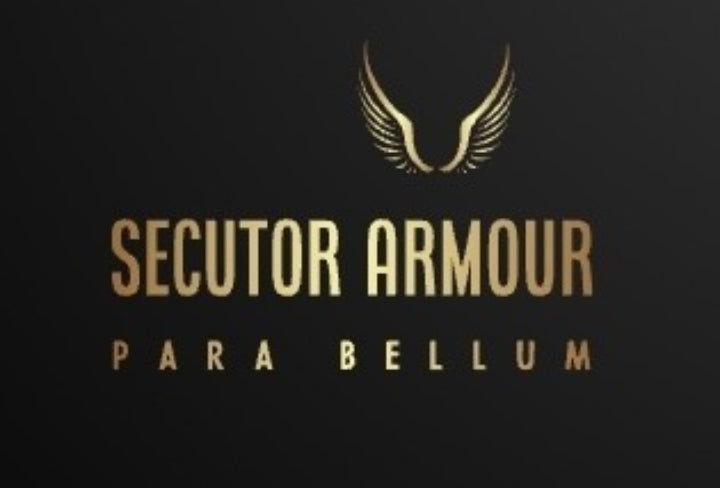 NIJ IV armor
NIJ certified armor with a level IV ratingprovides the best ballistic protection on the market. Level IV body armor can protect wearers against rounds such as 7.62 x 51, light armor piercing projectiles like 5.56 x 45 (M855), and . 30 Caliber M2 armor-piercing bullets.